In the world of picture-perfect interiors today, the beauty of lighting is often overshadowed by other elements of design. One might wonder if functionality has even, taken a step back. Like for example, while fancy furniture, trendy designs and color schemes take the limelight in the homes of today, the functionality of the lighting design is one of the key elements in bringing it altogether and polishing the look of a space, that we often tend to miss. But in practice, it is also not just about aesthetics, but a lot of other factors, that come into play when selecting the perfect lighting design for your space. Certainly, it does not mean selecting the most attractive fixture but in fact considering the function of the space and the type of activities it will house, and then choosing a plan that seamlessly blends in with your needs.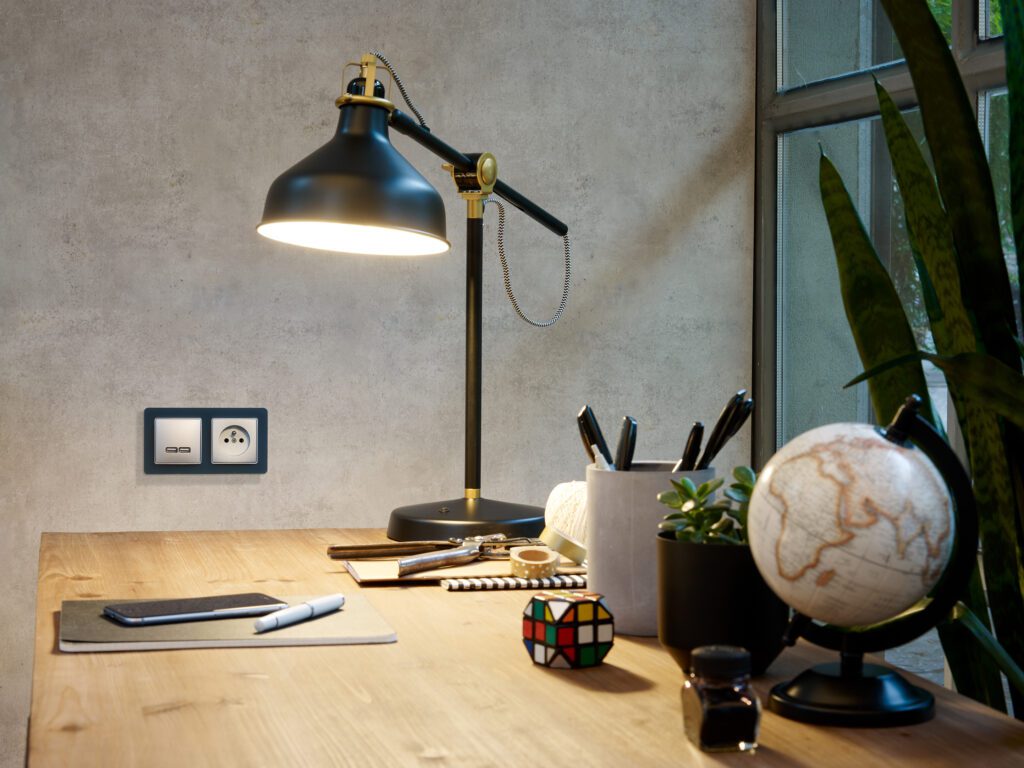 A lot of clients today have become occupied with the visual appeal of items they want in their homes so much so that they end up overlooking other vital factors- whether that lamp or a piece of furniture they love will function as effectively is sometimes out of the question. While decking up a home according to that aesthetically pleasing magazine cover picture looks ideal, what looks good and feels good in the homes of today are not the same thing. To put this into perspective, studies have shown how lampshades serve the dual purpose of not only protecting our eyes from the harsh glare of bare bulbs but also spreading, directing and shaping the flow of light so it appropriately illuminates the spaces that need it. Yet, pictures of bare bulbs dangling over people's kitchen or work surfaces are a common sight on social media nowadays. They certainly seem nice, but they aren't quite up to the task.
Hence, when it comes to lighting design for spaces, functionality needs to be at the forefront. Because unlike other design considerations, how a space is illuminated indirectly dictates how the space will be used- whether it will serve only a decorative purpose, or will be used for a cozy home office, or works best as a lounge area. When it comes to office spaces, some studies show how lighting systems even contribute to overall productivity.
One of the other major considerations of lighting designs for modern homes today is to see whether it is adaptable. Because let's face it- design trends change, and so will the needs of a home over time. And the lighting design of a home needs to keep up with the trends in the most economical way possible, because it is one of the most expensive elements in home design.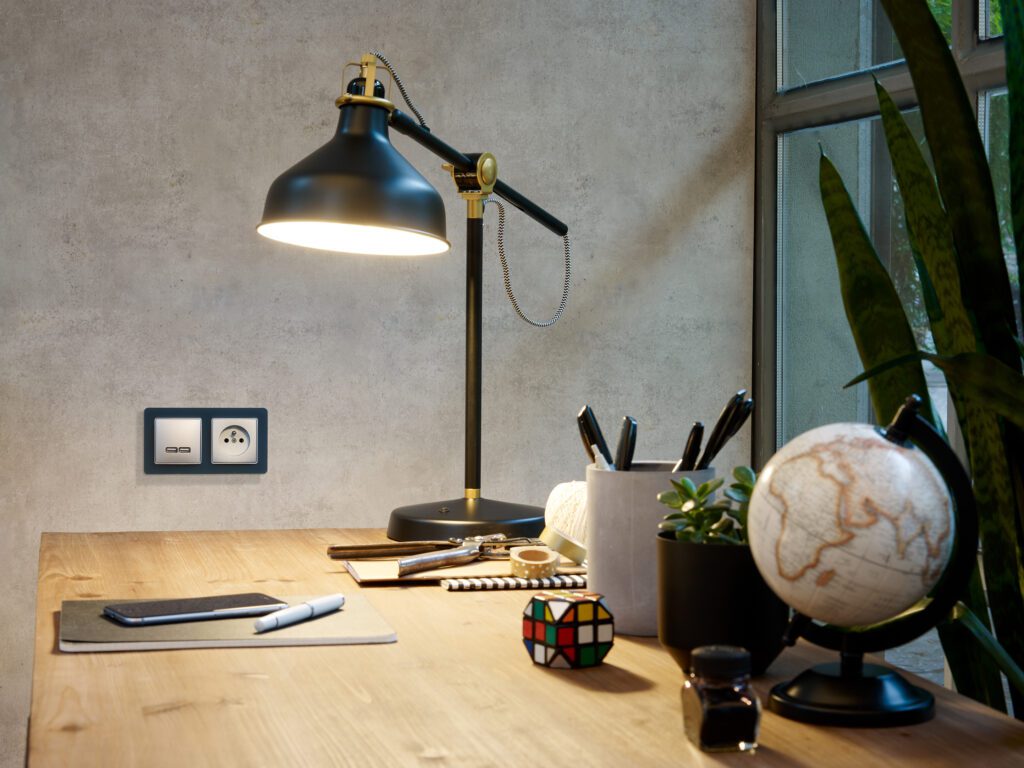 Speaking of lighting design, home offices have recently become one of the most important spaces in a home, and as one would guess, the trends are all over the place. But before we go down the perfect home office wormhole on social media, let's look at some things to keep in mind for the perfectly lit home office, that is both functional and inspires productivity-
Keep it cozily illuminated
A corner office or a sprawling work desk, choose the kind of lighting that works best for the space available and the kind of home office vibe that the customer is going for-
In terms of functionality, task lighting would be your best choice, as it adds to the overall comfort of the user, improving focus and reducing strain on the eyes. A lightweight, adjustable desk lamp is a good pick, for e.g.- a desk lamp with dimmers that helps to control the intensity of the light while performing activities like reading, writing or typing etc.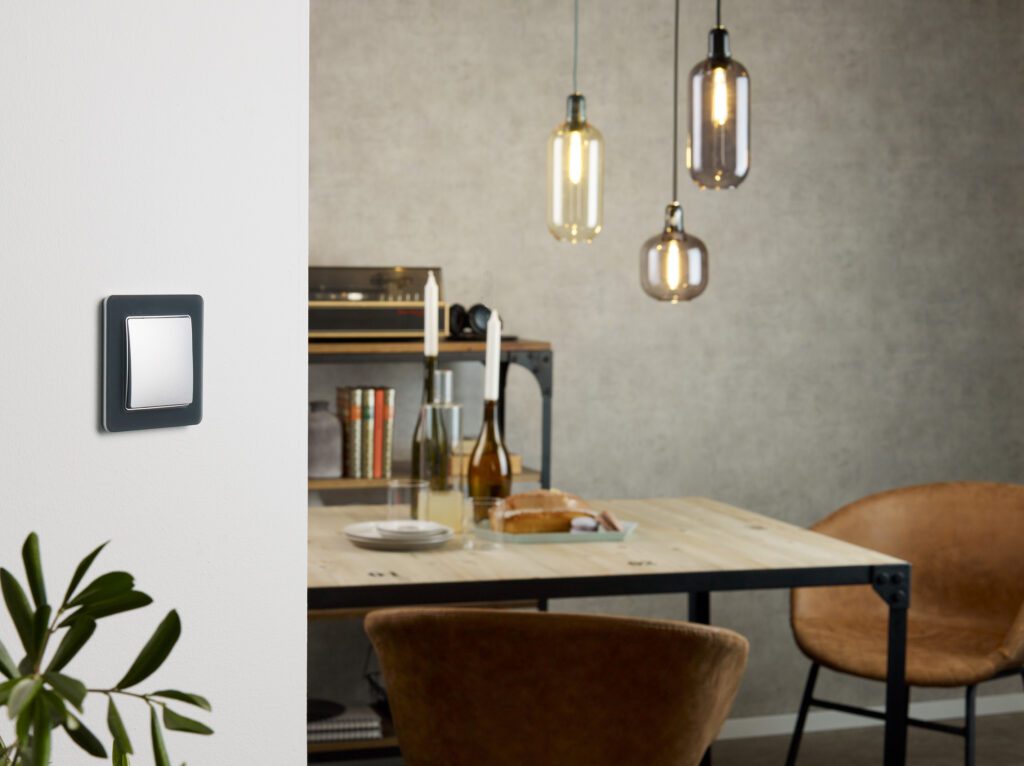 When it comes to controlling the flow of light, dimmers are a good investment to make in spaces of everyday usage. Schneider Electric's variety of dimmers in different ranges and colors make for an ideal choice in this regard. Bringing together the best of style and functionality, dimmers by Schneider Electric ensure you capture the ideal lighting, whatever the occasion.
If the space doesn't allow for task lighting fixtures or is big enough to serve more than one purpose, ambient lighting would be a better choice. It involves using wall or ceiling-mounted lighting fixtures that uniformly distribute illumination throughout the space, so be it a corner office or a lounge space punched into one, this lighting will cover it all. When choosing ambient lighting fixtures, invest in options that allow for a lot of customization. For example, Wiser by Schneider Electric, that offers unique feature like 'Moments' whereby you can create customized scenarios combining multiple actions for lighting, shade and temperature, that can be activated in an instant, for any room of the house.
Besides functional lighting designs like ambient lighting and task lighting, accent lighting lends a smart and trendy look to the home office space. This can be achieved by selectively highlighting some areas of the space by using fixtures like wall-mounted bracket lights etc.
Daylight is your best friend
Naturally illuminated home offices have a soothing appeal and the best way to achieve it is with strategic positioning of work desk by the window for the most seamless flow of daylight. Light should ideally flow from either side of the person on the work desk, and not from the front or behind, for the perfectly visibility.
Wiser by Schneider Electric can also help automate the control over your room's light corresponding to the daylight available. With features like scheduling shutters to go down and external lights to switch on automatically in the evening, it adds to the overall convenience of the user.
Angle is the key
The best of design is a seamless mix of the end user's comfort and optimum functionality. For example, lighting fixtures need to consider small details like whether the user is left-handed, in which case the light source should be on the right and vice versa, to prevent casting shadows when they work. Similarly, while it can be useful to have general overhead lighting when sitting at the kitchen table, this direct light can cause screen reflections on a work desk, so it's better to use a desk lighting setup instead.
When considering fixtures for home offices, flexibility is also key. In this regard, Schneider Electric's Unica system+ makes for a great fit. With functional modules that can be used individually or combined to create tailored devices, you create the ost flexible desk lighting setup for your home office. And like most of Schneider's Electric devices, it can also be easily upgraded as per requirement.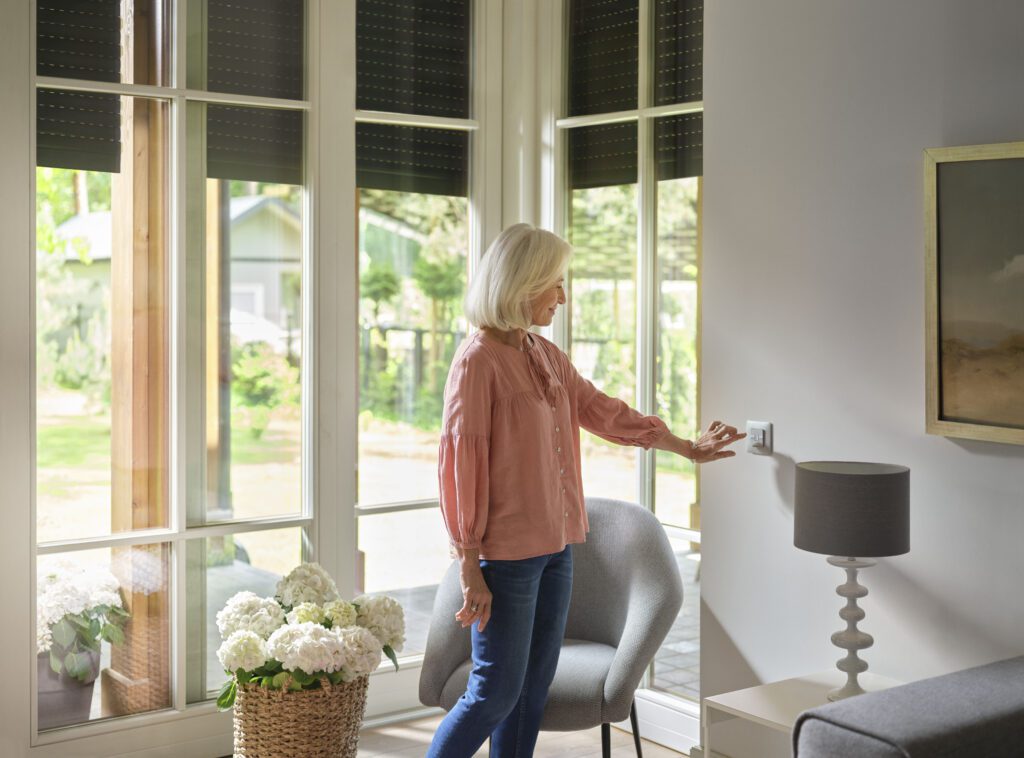 Because home office spaces are not as rigidly built as actual workplaces, having the options to mix, match and upgrade when it comes to electrical considerations is a great add-on.
Schneider Electric believes that the homes of today need to be ready for the challenges of the future. Our homes must try to align with the other positive choices we make in order to live happier and more sustainable lives, and hence, making conscious choices that contribute to it, is what makes design, truly fruitful.
Get more tips like this, inspiration and Interior Design ideas in our web page